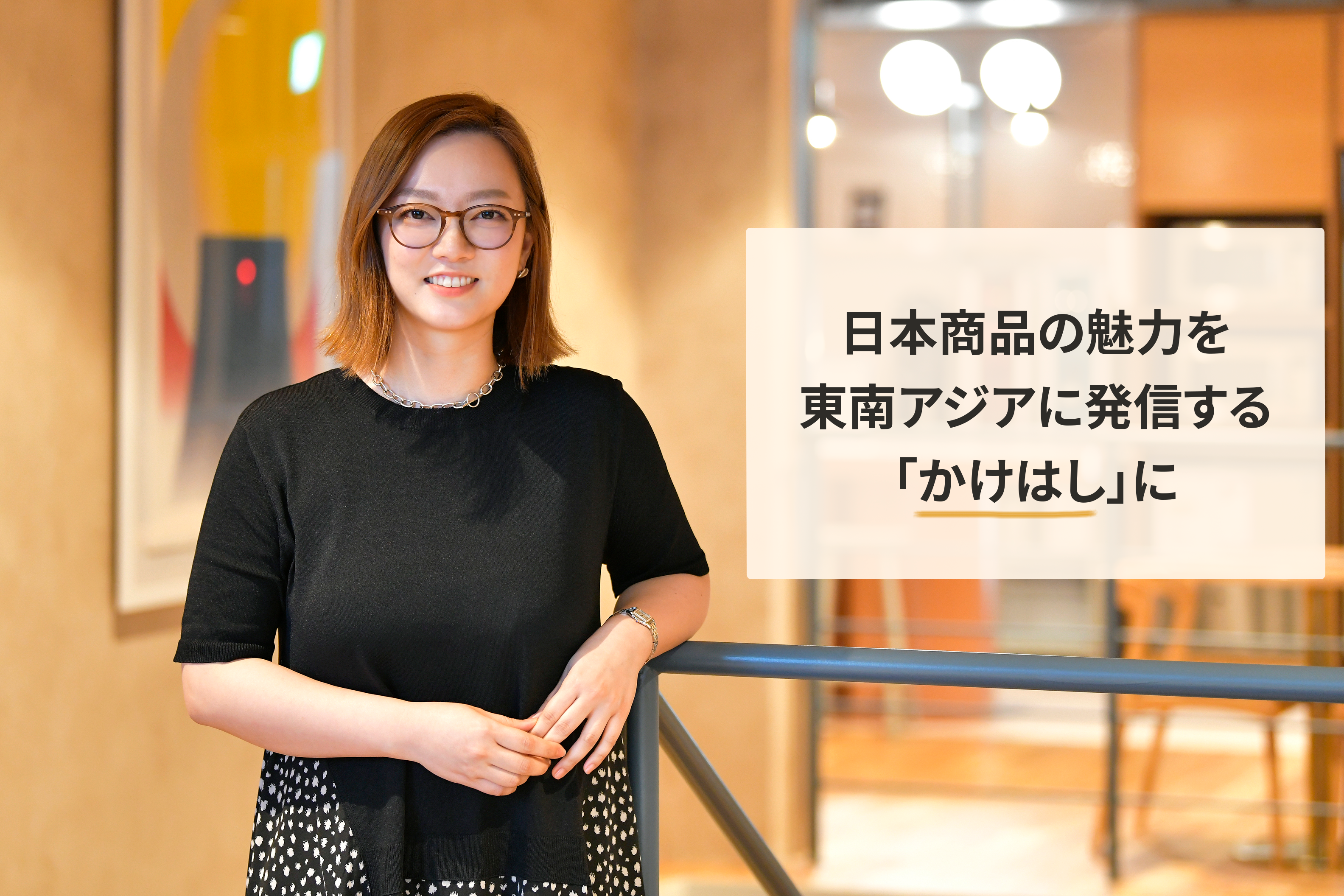 The cross-border e-commerce platform "Shopee", which has grown to the largest scale in Southeast Asia and Taiwan, and is rapidly gaining popularity in Japan as "anyone can easily start" with zero initial and fixed costs. We interviewed Mr. Yuna Kwon, who oversees Shopee Japan, a Japanese corporation, and Shopee Korea, a Korean corporation, about Shopee's thoughts and activities.
Joined Shopee in 2018 and currently oversees offices in Japan and South Korea
――First of all, please introduce yourself.
Kwon Currently, he oversees both Shopee Japan and Shopee Korea, which provide cross-border e-commerce platforms to sellers in Japan and South Korea. After studying an MBA in Singapore, I joined Shopee in 2018.
――What is your current mission and your usual work?
KwonThere are two main missions. The first is to serve as a link between Japan / Korea and Southeast Asia, and deliver Japanese and Korean products to the local market cheaply and quickly. To that end, in our daily work, we will pursue the ease of use and efficiency of the platform, and create an environment where more sellers can play an active role and aim for success.
Second, the members of Shopee Japan and Shopee Korea are made aware that they play a part in the export business of South Korea and Japan, and they can feel the results and sense of accomplishment while achieving good results. It is to promote such a way of working.
Anyone can easily get started with Shopee, and the support system is perfect.
――What are the characteristics of Shopee Japan in terms of service?
KwonThe best feature is that you can start with zero risk without any initial cost or fixed cost. I think it's easier to get started than any EC site because it's a mechanism that charges a fee only when there is sales.
And like Shopee Korea as well as Shopee Japan, we have a team that supports sellers locally. There are few platforms that provide this kind of support, but as part of our service, Shopee will help you to succeed in Southeast Asia and Taiwan by staying close to you while using the seller's local language.
It's easy to think that overseas sales are "scary," "inconvenient," and "difficult," but in reality, one-third of Shopee sellers have no online sales experience. However, there is no difference in sales performance compared to experienced sellers. Rather, it may be because inexperienced sellers are more flexible in their thinking and can work hard without being bound by technique.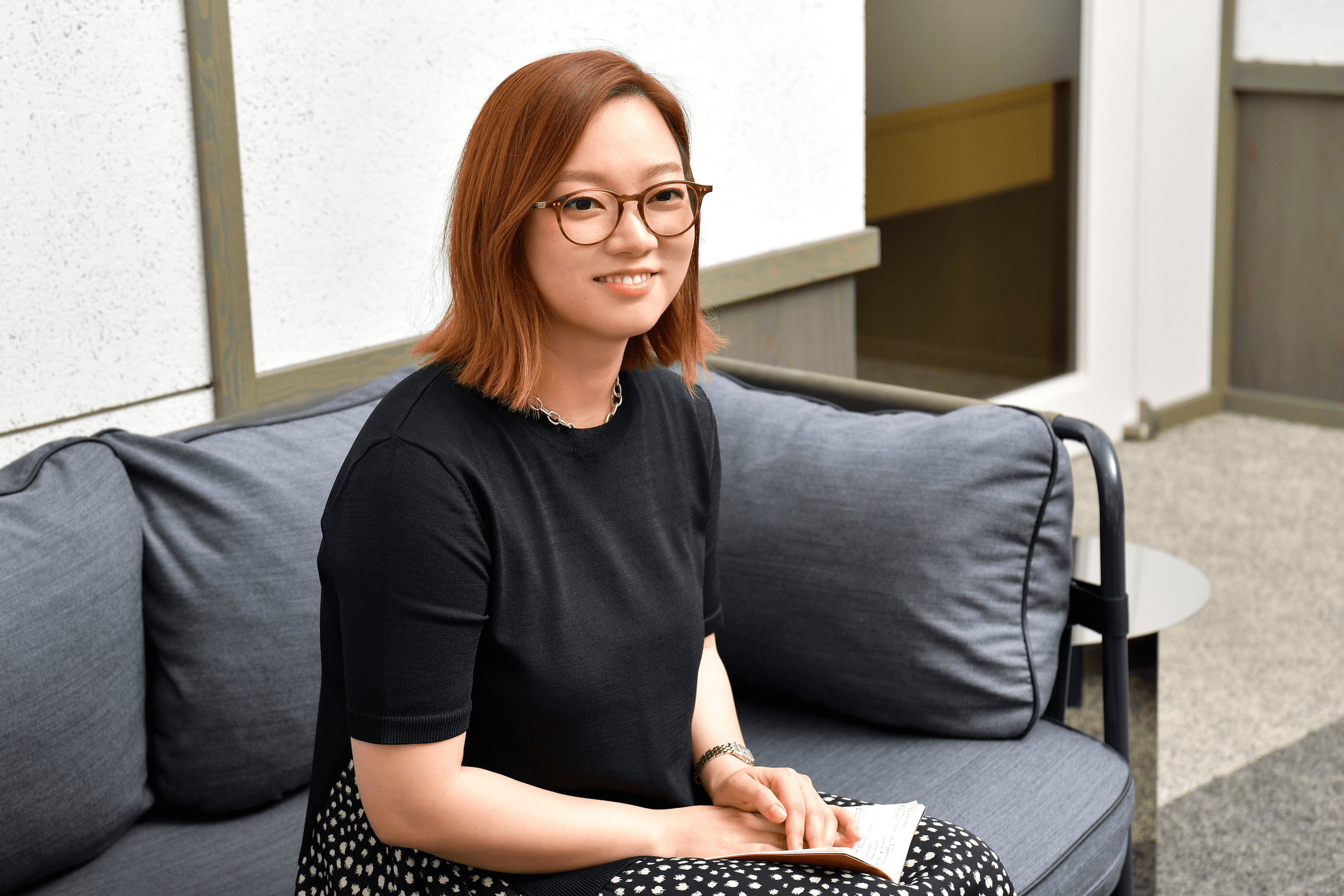 ――Please tell us about the background to the establishment of Shopee Japan and the background of its establishment.
KwonShopee Japan was established in July 2020 to meet consumer demand for Japanese products. Sales destinations at that time were Singapore and Taiwan, and at present it has expanded to Malaysia, the Philippines, and Thailand. I can't say it in a loud voice (laughs), but it is expected to expand further in the future, so please look forward to it.
――What is the significance of Shopee Japan's social existence?
KwonBeing able to disseminate Japanese products and the appeal of Japan overseas. In particular, the timing of the establishment of Shopee Japan is just during the corona period. Shopee Japan was able to solve that problem as it became impossible to move across countries and the opportunities for Japanese businesses to sell products decreased. Also, foreigners who have come to Japan remember Japanese products and have a strong feeling that "I can't go now, but I want that product." At our company, we have been able to grow significantly by developing our business while taking into account the feelings of such consumers.
South Korea's business scale grows rapidly
――Shopee Korea started its service before Japan. How big and how has it grown?
KwonShopee Korea was established in the winter of 2016. I joined the company in 2018. Although the start-up period of 2016-18 is not explosive, the number of employees, the number of sellers, and the GMV (total distribution transaction) have increased significantly since 2018, and the results have been increasing.
In addition, brands that are not currently known in South Korea are gaining popularity as being in the top five in Shopee's campaign. We take pride in the evidence that Shopee has given us new business opportunities and created a catalyst for success.
At the Japanese corporation, we support the success of businesses with a wide range of scale and industries.
――What kind of difference do you feel between Japan and South Korea in terms of daily business development and business customs?
KwonI feel that Japan and South Korea actually have more in common. For example, both Japanese and Koreans are similar in that they avoid as much risk as possible and take longer to adapt. Even in business, it takes time to gain trust, so I think that there is a common feeling that even if you start EC, you will not succeed immediately.
From my point of view, the domestic market size in Japan is more than three times larger than that in South Korea. Many Japanese sellers can do EC only in Japan, but in South Korea, we cannot expect a big leap unless we expand overseas. The big difference is that Japanese sellers are less likely to sell overseas.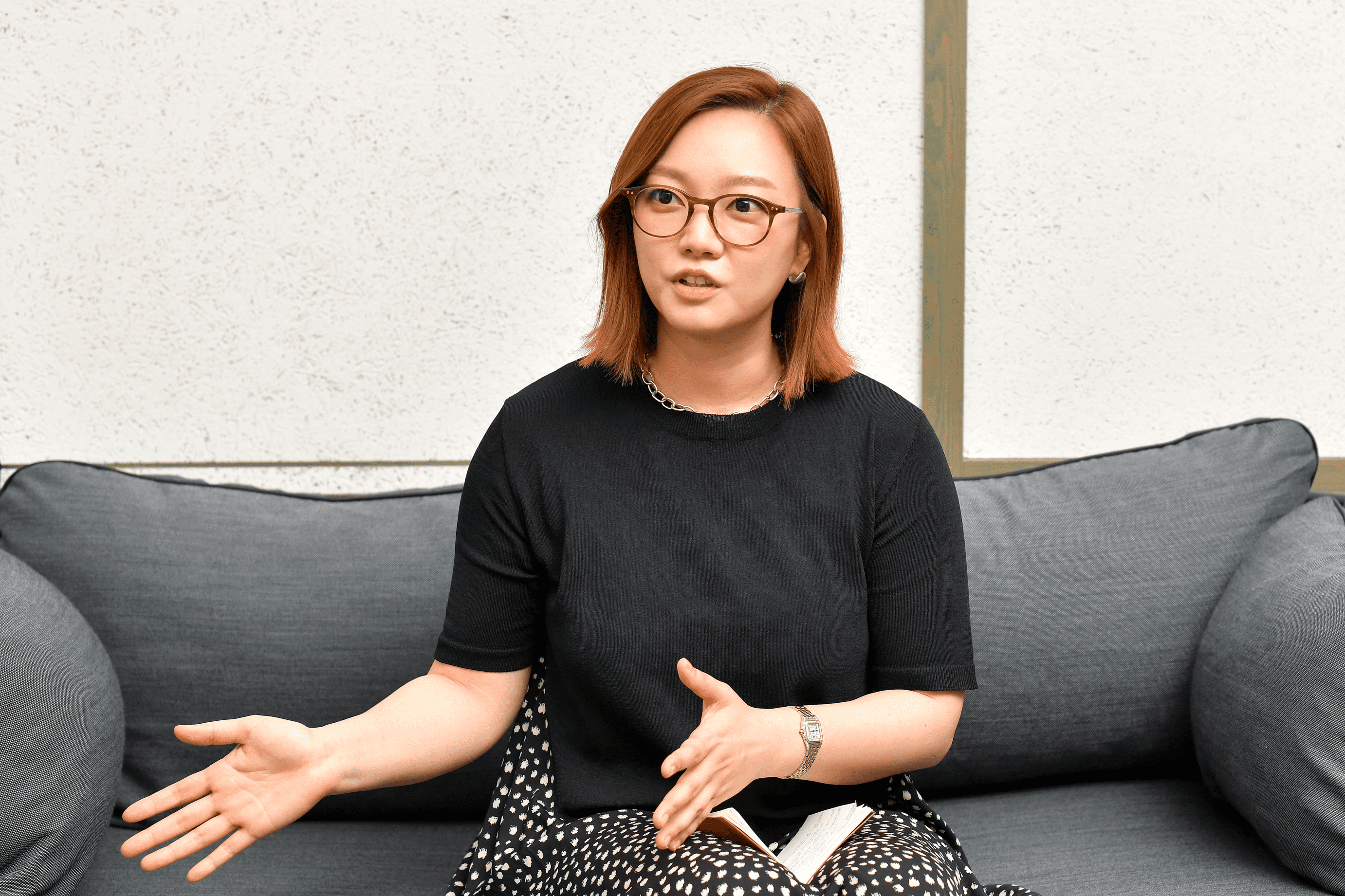 ――What is the current state and stage of Shopee Japan compared to Shopee Korea?
KwonShopee Korea was established two years earlier, and Japan is still the second year since the establishment of the corporation. Compared to the current state, South Korea is more advanced in terms of scale and progress, but what about Korea's second year was that it had only 10 employees and was in the very early stages.
Shopee Japan still has room for growth, and its potential has not yet been fully exploited. However, compared to a year ago, it has already grown into a completely different company. We have a track record of growing Japanese sellers in Southeast Asia by collaborating with various partners.
As an aside, in the early days of Shopee Korea, the name was mistaken by a government-affiliated organization, and one "e" was missing (laughs). We believe that the market will progress through the same phase in every country.
――What kind of achievements do you currently have at Shopee Japan?
KwonThe seller has a wide range of achievements, including toy makers and drug stores that sell daily necessities. In terms of scale, there are small businesses called individual sellers, medium-sized and large companies called corporate sellers, and there are many non-Japanese companies based in Japan. Currently, more than 60% of small businesses, more than 20% of corporate sellers, and the rest are non-Japanese corporations, mainly Chinese and Southeast Asian companies.
As a partner's track record, we have many relationships with government-affiliated companies, and we also have many transactions with various service providers such as distribution warehouses, inventory linkage service providers, settlement agency services, and store opening agency agencies.
Most recently, Shopee Japan's search queries, homepage traffic, and seller registrations have grown exponentially. This is a result of growing interest from businesses and motivates them to improve their services.
I am delighted with the words of gratitude from the seller and the growth of the staff.
–Did you have any difficulty in leading Shopee Japan and Shopee Korea?
KwonIt's been over a year and a half since I was in charge of Shopee Japan, but due to the influence of Korona-ka, this is actually my first visit to Japan. Not being able to talk face-to-face with the people you work with every day can be a daunting task in managing your organization. Even in South Korea, two-thirds of the month was working from home, but conversely, one-third was able to work face-to-face. I also feel the difficulty due to the difference in language. If something goes wrong in Japan, you need to discuss it with the Japanese team to understand the situation, and it will take time to resolve the problem. You're having a hard time on that point.
A common challenge in Japan and South Korea is to change the concept of "cross-border e-commerce" that many Japanese sellers and partners think. At present, many Japanese businesses are "feared" by the unknown area of ​​overseas markets. That is why we are. It is necessary to explain in detail the costs, risks, operations, etc. associated with opening a store and push the back so that cross-border e-commerce is the right choice for businesses.
For example, businesses that are struggling to differentiate their stores in the domestic market called Red Ocean, or businesses that want to avoid the risk of having inventory overseas, should consider Shopee Japan Cross-Border Service, which can ship each order. is. I think it is quite difficult for Japanese e-commerce companies in Southeast Asia to expand into unknown areas. At such times, we at Shopee will support you.
――Please tell us if there is an impressive episode that happened in the company.
KwonThe Shopee Japan team is lively and very positive. Although it is still in its infancy, there is an environment in which someone is always communicating in the office, which is why we are growing steadily. Everyone is enthusiastic about launching attractive Japanese products overseas so that more sellers can succeed overseas.
――When do you feel the most joy in your work?
KwonWhen I met the seller, he said, "Thanks to you, sales have increased so much" and "As a result of the increase in sales at Shopee, I decided to quit my job and concentrate on Shopee." , The hardships up to that point will be blown away. She is also entrusted with new tasks internally to expand the area of ​​responsibility of her staff, but she is delighted to feel that they are starting to handle their work.
EC may have a digital image, but we must not forget that it is an industry that is supported by many people in the dark. Shopee staff are always thinking about how to communicate with the seller and how to deal with the consumer, who is a person.
We will continue to provide better services while improving the operational part.
――What is Shopee Japan's future vision and goals?
KwonOur first mission is to connect Japanese e-commerce businesses and Southeast Asian consumers as our main theme, Kakehashi. In order to achieve that, we need to improve the operational part. For example, there are ways to list products online, manage inventory, etc., but Shopee also has various advertising menus in the shop, just as product promotion is on domestic EC platforms. So I would like to improve it to make it easier for sellers to use.
Logistics is indispensable for EC. Shopee has a contract warehouse in Japan, but sellers all over Japan will efficiently carry products and devise ways to make it easy to use and systematize.
Shopee isn't the only way to sell overseas, but I'm confident that Shopee is the first thing to try. While aiming for a position that many people will think so, we will continue to provide easy-to-start and easy-to-use services as a way to connect Japan and Southeast Asia.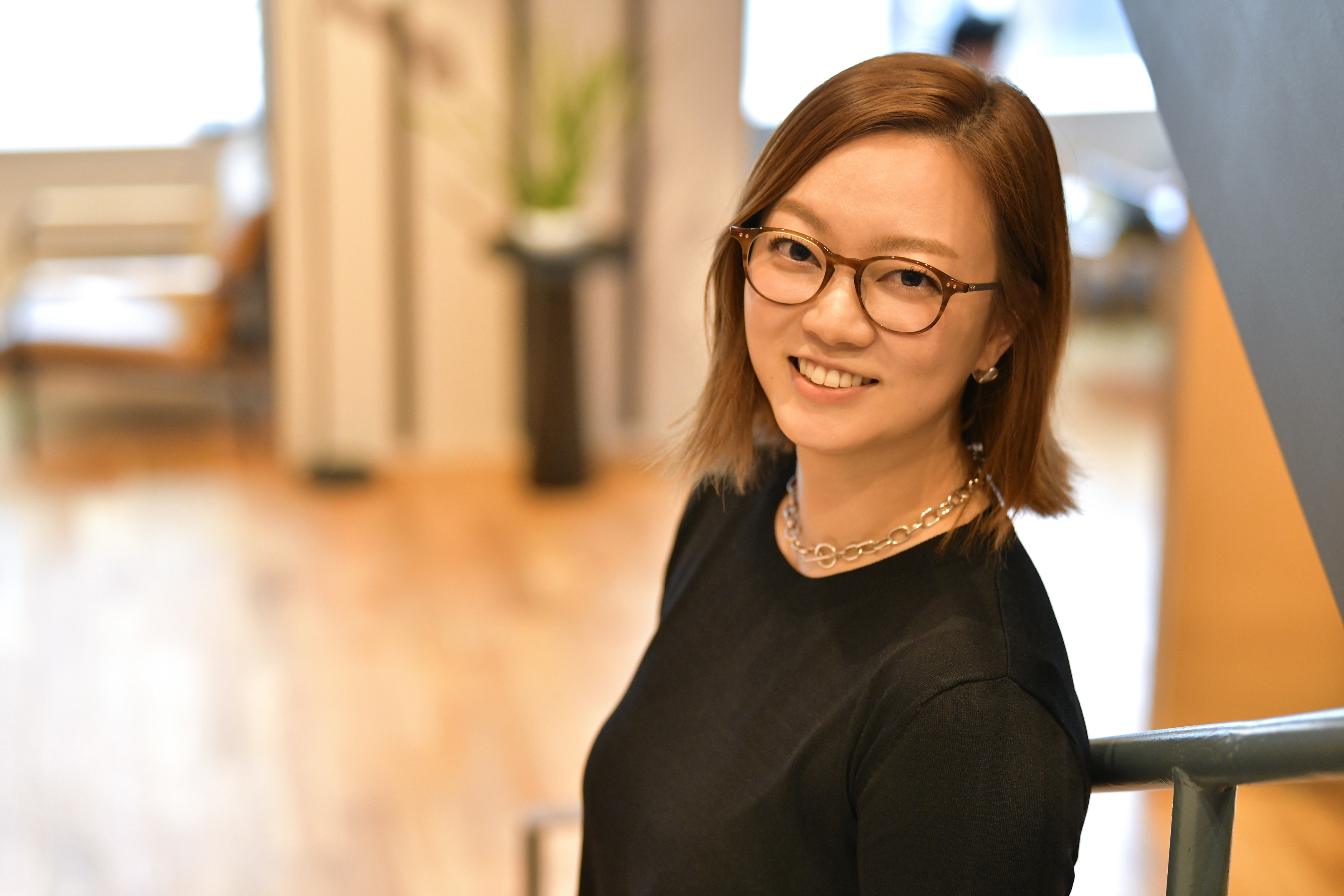 Click here for Shopee official website