LIVE BOARD Co., Ltd. (Address: Jun Sakurai, President and CEO, Shibuya-ku, Tokyo, LIVE BOARD) is an impression (advertising visibility) with MediaMath Japan Co., Ltd. (Headquarters: Naoki Toyofuku, President and CEO, Shinagawa-ku, Tokyo, MMJ). Digital OOH * 1 based on the number of people) * 1 Cooperate with the "LIVE BOARD Marketplace" that automates the planning, inventory trading, and distribution of advertising (Digital Out of Home: DOOH) * 2 to provide DOOH advertisements. start.
Advertisers and advertising companies using MMJ can efficiently deliver advertisements and effects via MMJ to digital signage installed in outdoor advertisements, traffic advertisements and retail shops all over the country provided by LIVE BOARD. Verification is possible.
* 1 Abbreviation for Digital Out of Home.Advertising media that utilize digital signage installed in traffic advertisements, outdoor advertisements, commercial facilities, etc.
* 2 MMJ collaborates with LIVE BOARD through a global partnership between MediaMath headquarters and Hivestack.
◆ New services that can be provided in collaboration with MMJ
・ DOOH targeting
It is possible to deliver to a specific medium with a high target content rate by delivery side and time zone.
In the future, we will also provide solutions linked with various targeting data provided by MMJ.
・ Retargeting / Cross targeting
Utilizing location information targeting provided by MMJ, planning and distribution can be performed in combination with various screens such as smartphones. You can also target targets that are likely to come into contact with DOOH, targeting on other screens, and delivering advertising messages across media and screens at the same time.
・ Report
After the advertisement is delivered, the number of people (= impressions) that can be assumed to be watching the DOOH advertisement is calculated and provided as a report. By clarifying the standard of advertising value and knowing the impressions actually delivered, it can be used for campaign evaluation and even replanning.
This partnership will enable flexible trading based on performance in DOOH advertising as well as Internet-based advertising. Stay tuned for future updates.
◆MediaMath JapanWhat is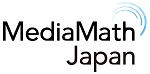 MediaMath Japan will work to introduce the latest technologies such as Connected TV (CTV) and Digital Outdoor Advertising (DOOH), which are evolving mainly in the United States, in Japan. In addition, we will strive to improve the transparency of programmatic advertising by strengthening privacy regulations and instilling and developing the global standard of cookieless in Japan, and strive to provide safe and secure advertising services to consumers and advertisers.
◆MediaMathWhat is

MediaMath is a leading technology pioneer with a mission to improve advertising. We deliver great results through powerful ad technology, partnerships and curiosity about what's next. We help more than 3,500 advertisers solve complex marketing challenges and engage with customers across the screen and around the world.
Through the SOURCE ecosystem, MediaMath has begun efforts to create the industry's first 100% transparent supply chain with accountability, addressability, and consistency. SOURCE by MediaMath is a technical and commercial framework for distributors, brands, technology companies and media that provides brand-safe and viewable inventory and is long-term sustainable for a clean digital media supply chain. Designed to provide a solution. MediaMath has offices in 15 cities around the world and is headquartered in New York City. For more information on how innovative marketers are leveraging MediaMath to please their customers and drive real business, follow @ mediamath orwww.mediamath.comPlease visit.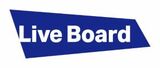 Achieve data-driven targeting and effectiveness verification
Digital OOH ad network operator
Achieved the first impression-based distribution in Japan in the OOH area. Develop an ad distribution and billing system that is as realistic as possible based on the number of people who are supposed to see the ad "at that time, at that place" even in situations where people flow is likely to change, such as the Corona disaster. .. In addition, by multiplying the unique network that bundles various digital OOH from all over Japan such as outdoor / indoor, train, station yard, etc. with the big data of Japan's largest carrier, conventional OOH such as targeting by gender and age We have made it possible to deliver from a "human" base, which was difficult with.