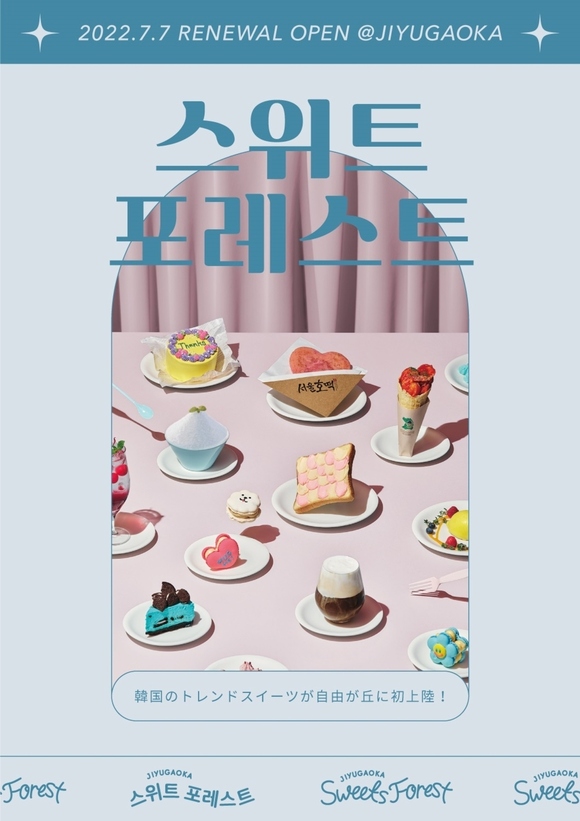 Japan's first sweets theme park "Jiyugaoka Sweets Forest" has nine stores including popular cafes and sweets shops and goods in Korea, including the first store in Japan, and will be a new sweets entertainment park on Thursday, July 7, 2022. Reborn in.
The three stores, "Hokkaido Ice Water," "CHICONE," and "SNOWING," which have been decided to land for the first time in Japan, are all very popular cafes in South Korea that are full of inevitable sweets and drinks that look great on Instagram. ..
In addition, at the real store of the EC site "Cake.jp", which is one of the largest cake and sweets in Japan, in addition to the cheesecake "MANGA cheesecake" that imitates the cheese that appears in the animation, which was a hot topic on Korean SNS. , You can enjoy the Korean-origin drink "Dargona Coffee" which became a hot topic on SNS.
In addition, we sell sweets forest original goods that can only be bought here and Korean goods curated by "menmeiz" that sends out cross-border cute culture. Expectations are rising for entertainment parks where you can fully enjoy Korean trends without the need for a passport.
◆ New "Snowflake Ice" using 8 kinds of ingredients such as North Sea ice water (pucke pins) / milk, condensed milk, maple syrup, etc.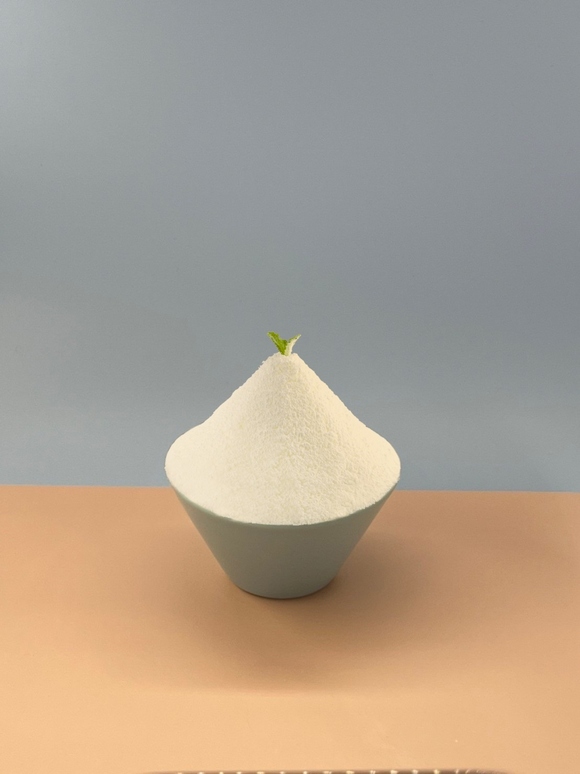 Opened in 2013 in Dongdaemun, a city that never sleeps, "North Sea Ice Water" is an unprecedented fluffy pins cafe. Eight kinds of uniquely blended materials were instantly frozen, and fine and soft ice that was made into snow-like crystals was piled up in a bowl. It is a very popular menu of "North Sea Ice Water" that can only be enjoyed here.
◆ CHICONE / A place to color "fun" with waffles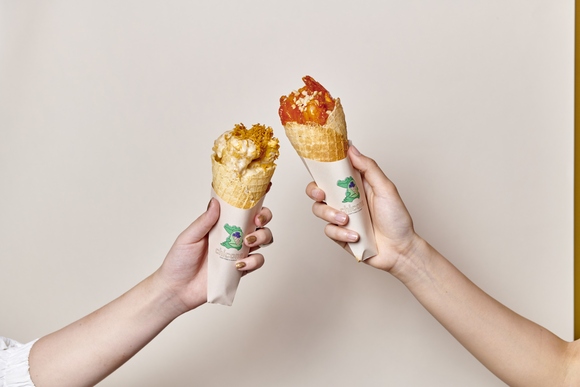 With the motto "Everything's alright!" And "Everything's okay!", A brand that pursues fun with waffles, such as waffle corn chicken and waffle corn shrimp, which are menus that symbolize Chikone.
◆ SNOWING / A cafe famous for "Snoin" that no one knows in Korea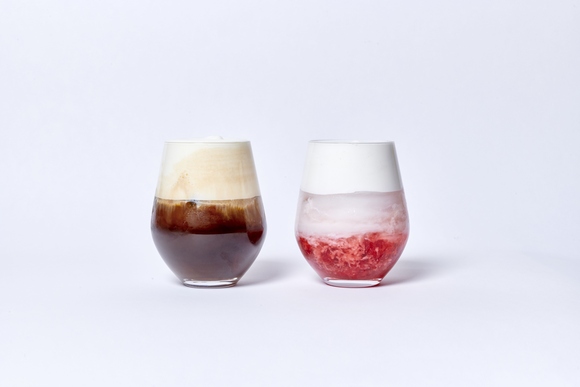 A cafe that serves cold brew coffee with plenty of Snoin's original handmade cream in a cute wine glass. The signature menu is coffee named Snoin, which has just the right amount of sweetness and a beautiful visual that makes it look like it's snowing on a glass.
■ Facility overview
"Jiyugaoka Sweets Forest"
Reopened on Thursday, July 7, 2022
Location: 2-25-7 Midorigaoka, Meguro-ku, Tokyo La Coeur Jiyugaoka 2nd floor
Access: Approximately 5 minutes on foot from the south exit of Jiyugaoka Station on the Tokyu Toyoko Line and Oimachi Line
■ Related links
"Jiyugaoka Sweets Forest" Official Twitter:https://twitter.com/_sweetsforest
Official Instagram:https://www.instagram.com/_sweetsforest/