UPSIDER, which provides corporate credit card "UPSIDER", announced on May 11 that it will raise a total of 15 billion yen in Series C rounds.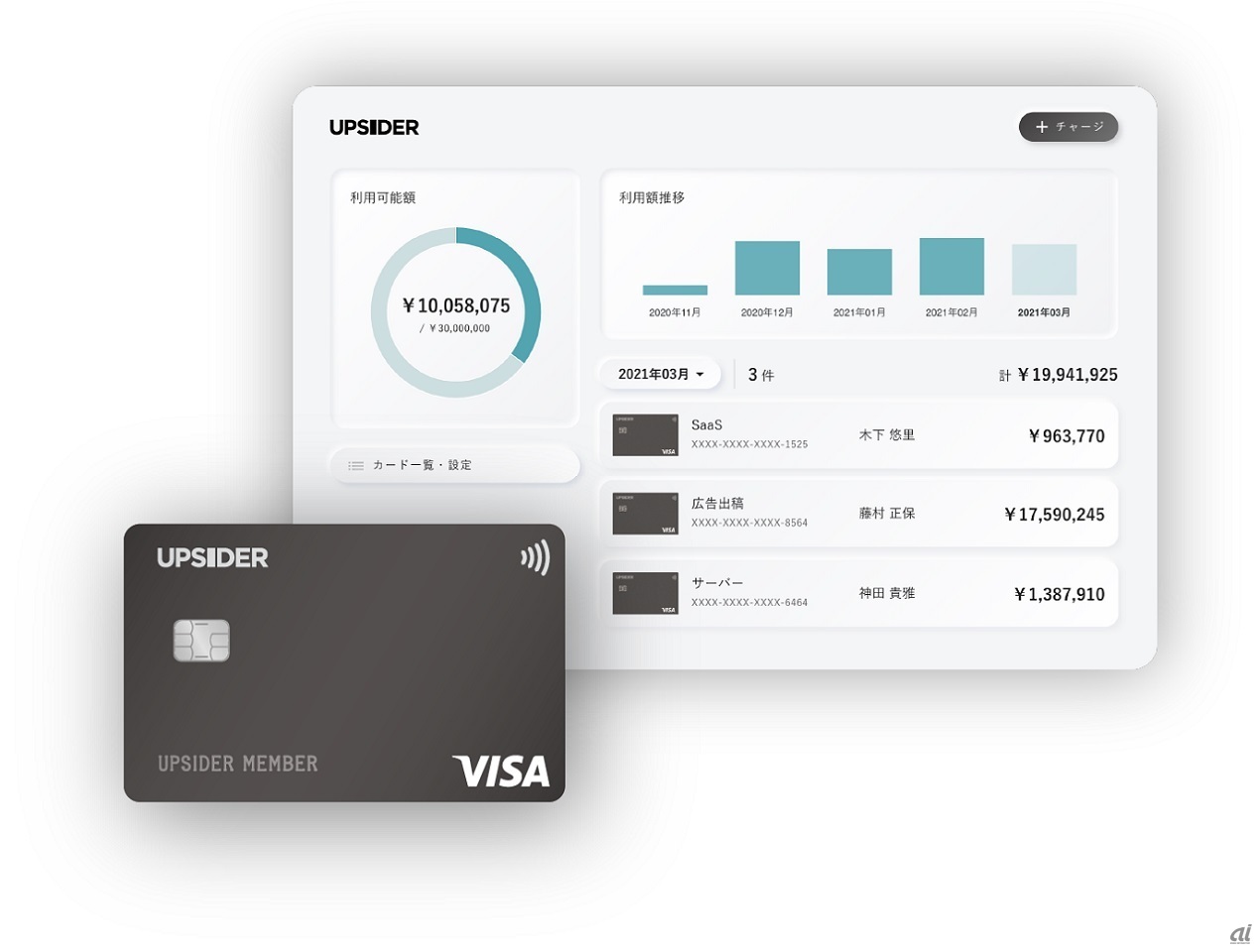 Service image
It is expected to raise approximately 5.4 billion yen through a third-party allotment, and the capital increase of approximately 4.9 billion yen was completed at the end of April. In addition, we secured an additional loan facility of approximately 10 billion yen from major financial institutions in line with the final closing around the end of May. The cumulative amount raised since the company was founded is said to be about 20 billion yen.
WiL, an existing shareholder, and DST Global Partners, a venture capital company that will be the new underwriter, will be the lead investors for the capital increase through third-party allotment. Overseas investors Arena Holdings, Tybourne Capital Management, domestic financial giant Mitsubishi UFJ Financial Group's Mitsubishi UFJ Capital, Credit Saison Group's Saison Ventures will be new underwriters, and ANRI and Global Brain will make additional investments. ..
For DST Global Partners, which has invested in Facebook, Spotify, Alibaba, Slack, etc., it will be Japan's first lead investment project.
Breakthrough in the expanding corporate credit card market
UPSIDER provides growth companies with credit cards for corporations that solve financial issues such as usage limits and accounting. The usage limit of up to 100 million yen or more that can handle both prepaid and postpaid, the virtual card issuance and management function, and the SaaS function that helps speed up accounting processing are popular.
There are more than 1000 active users, the usage continuation rate is 99% or more, and sales have increased 10 times compared to 2021 and more than 4 times in half a year since the completion of Series B in October 2021.
In the background of this financing, the company has achieved a growth rate comparable to that of unicorn companies developing similar businesses in the United States and other countries in the global trend of "next generation of inter-company settlement", Japan. As a leading company in the market, it is analyzed that there are circumstances unique to Japan and the development of products that are deeply rooted in needs. The customer satisfaction and usage continuation rate are also high, and it is said that it has attracted the attention of prominent overseas investors.
In addition, Toru Miyagi, CEO of UPSIDER, talks about the expansion of the credit card market itself as a major factor for growth.
"There are more opportunities for corporations to use credit cards, such as cloud services for corporations, rental offices, and advertising space on the web. The era has changed from an era in which a small number of executives use it for expenses, etc., to an era in which each person in charge of each business uses it. "I did," explains Miyagi.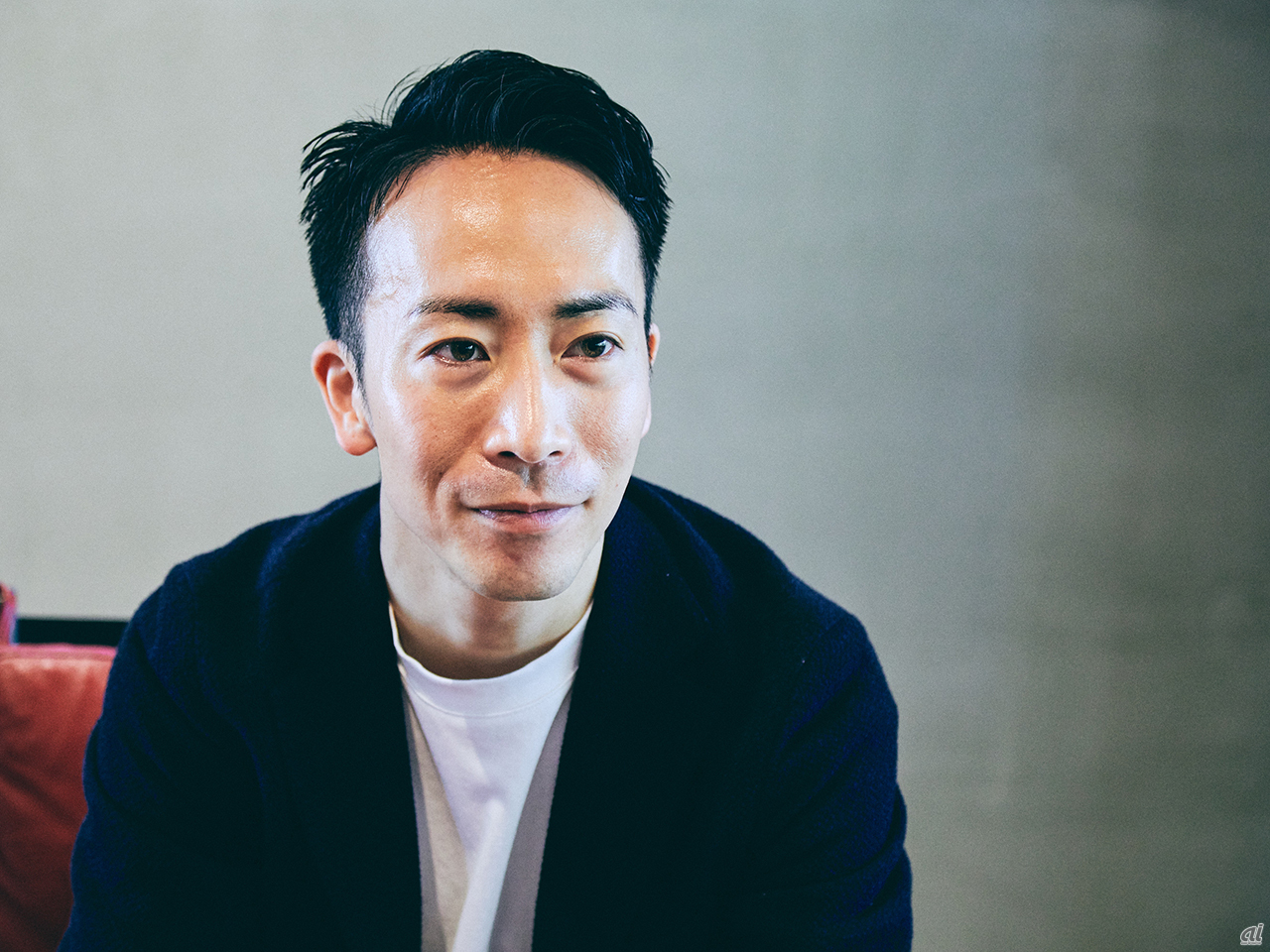 UPSIDER CEO Toru Miyagi
The number of users and the amount of payment will increase as the usage and number of times change. It is said that some companies have increased the total amount of payments from millions of yen to hundreds of millions of yen. Credit card usage rules and license scopes vary from company to company. In addition, it is necessary to know the details of payment information. Against this background, each company needs a stronger management system. Mr. Miyagi says, "If you use UPSIDER's corporate credit card, it will be easier to manage licenses and confirm after payment, and the burden of accounting will be lighter."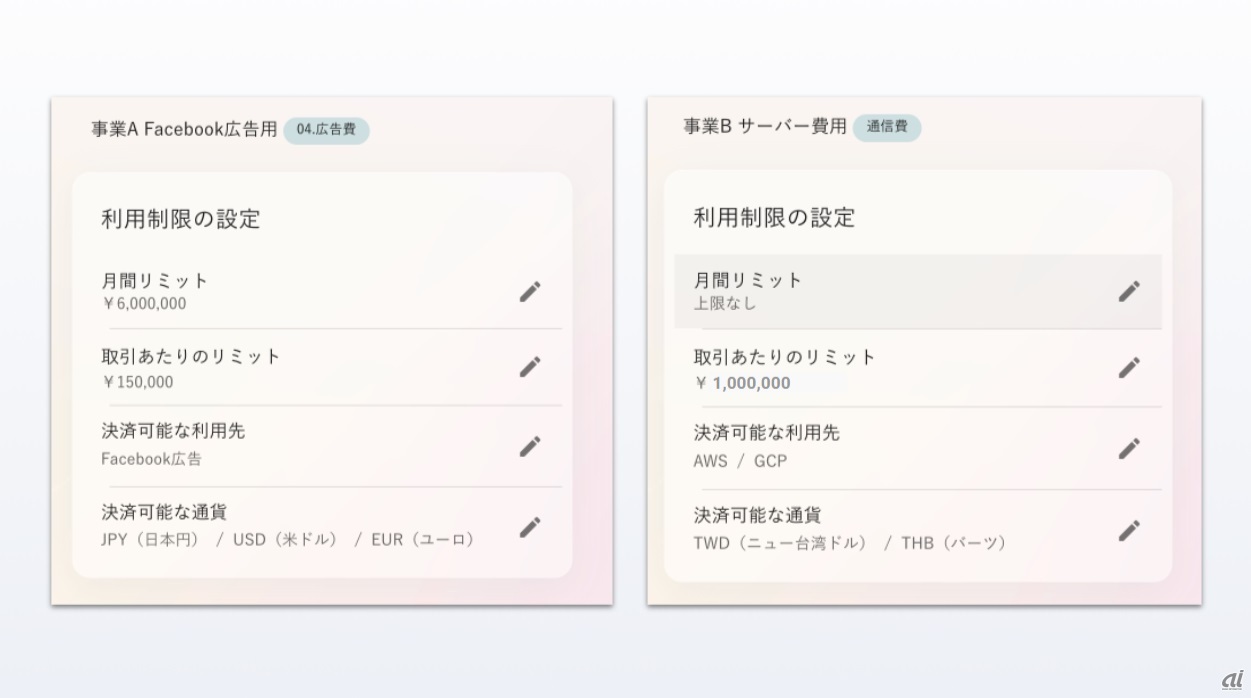 You can easily change the limit range of the card usage and amount from the web
Focus on recruitment and new businesses–with a view to overseas expansion
The funds raised will be used not only for marketing, but also for diversifying products with an eye on overseas expansion. One of them is a payment service that allows all inter-company payments to be made by card, which will be jointly provided from February with Credit Saison, which has participated as a new investor.Payment.com"is.
The payment deadline can be extended in as little as 60 seconds without the need for document submission, interviews, or examinations. Similar to personal credit cards that allow "revolving payments" and "installment payments," the aim is to increase payment options for corporate credit cards and provide solutions for improving cash flow. Since the beta version was released, it has already been used by more than hundreds of companies and has contributed to improving cash flow.
We will also focus on hiring. Mr. Miyagi especially emphasized his commitment to engineers. "UPSIDER has traditionally been composed of more than half of the engineers, but I want to continue to do so. I want to hold the top layer of Japanese engineers as the next wave of companies with many engineers now," providing great value with technology. He talked about the direction of the company.