<PRESS RELEASE>
June 2, 2022
Chamisul Web CM produced in 2021 "Koi Suru!Chamisul "
"YouTube Works Awards Japan 2022"
Received the Category Award!
HiteJinro Co., Ltd. (Headquarters: Minato-ku, Tokyo, Representative Director: Yubohyon Yanagi) produced the Web CM "Koisuru! "Chamisle" won the "Best Sales Lift Department" category prize of "YouTube Works Awards Japan 2022".
"Koi Suru! Based on the concept of "dramatic big classic", "Chamisuru" is named after the home of "Chamisuru", Korea, and incorporates abundant stories and productions that are likely to appear in Korean dramas, and is finished like a serial drama. Mr. Sakuma and Mr. Ozeki enthusiastically performed a scene that unintentionally sympathized with "something". We convey the charm of Chamisul through various classic scenes.
Since the release of the video, the total number of video views including YouTube has exceeded 10 million times, and the number of actions of video viewers has exceeded 50,000 times. In response to the great response on SNS etc., in April 2022, the second "Love Chamisul 2" was also released.
■[There is a Korean drama]Yui Sakuma&Yuta Koseki's "Koi Suru! Chamisuru"233Second firmlyver. https://youtu.be/5ICZSjIS8wA

■[Chamisuru in love 2]Yui Sakuma & Yuta Koseki perform a Korean drama! https://youtu.be/iZa_oolhls8


We will continue to strive to disseminate information so that we can convey the further appeal of Chamisul and our products through advertisements.
This is an advertising award in which creators representing the advertising world and YouTube judge video advertisements that have been highly effective on YouTube. It started in the United Kingdom and has been held in various countries around the world such as the United States. It was first held in Japan in May 2021.
Our award-winning "Best Sales Lift category" was screened for campaigns that contributed to achieving the business goal of expanding sales by utilizing YouTube advertising.
■ What is "Chamisuru"?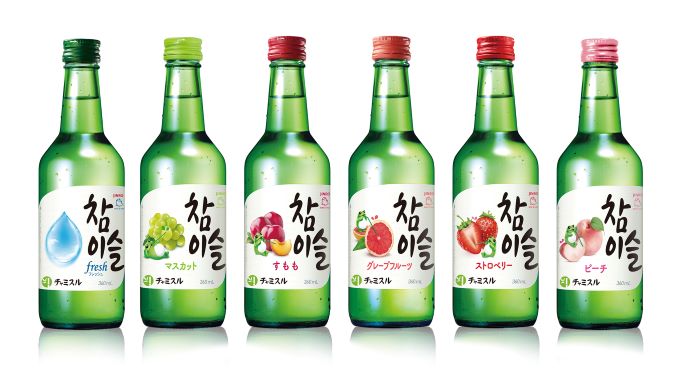 Korean soju, which is familiar with "green small bottle of sake" that appears in the scene of drinking alcohol in Korean dramas and movies. One of the brands, "Chamisul," is Korea's No. 1 brand *, boasting a market share of over 60% in Korea.
Sales of the Chamisul series will grow rapidly from 2020, partly due to the influence of the Korean wave boom and Korean dramas. It has become a familiar liquor that can be easily purchased at convenience stores, supermarkets, drug stores, etc. The fruit flavor type is especially popular. It is popular among young women as a fun liquor with a variety of flavors to choose from.
* 2021 Domestic shochu shipment record by Nielsen Korea
HiteJinro Co., Ltd. (JINRO INC.)]
A Japanese subsidiary of HiteJinro Co., Ltd. in South Korea.
We develop, import, sell and market products for the Japanese market such as "JINRO", "Chamisul" and "JINRO Maccoli".
HP: HP:https://www.jinro.co.jp/