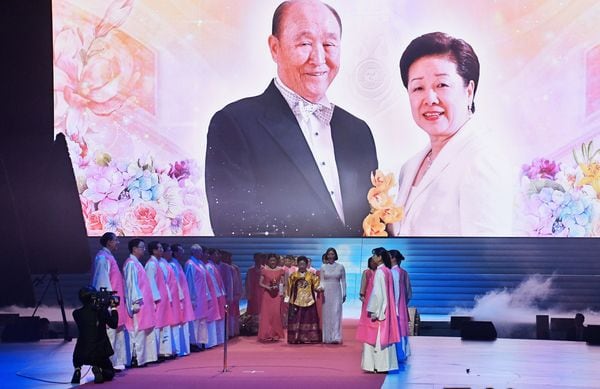 (Author/journalist: Yoichiro Aonuma)
In the wake of the attack on former Prime Minister Shinzo Abe, the Unification Church (now the Family Federation for World Peace and Unification) has been criticized for its anti-social nature and its relationship with politicians.
On TV, information programs called so-called wide shows in the morning and afternoon are active, and they include Yoshio Arita, who has pursued the Unification Church for 30 years, and Masaki Kito, a lawyer who deals with the problem of so-called cult religions. I will explain the Unification Church. When his relationship with a politician becomes clear, he takes up that politician and sees it as a problem.
An advertisement for the Unification Church that appeared on TV Asahi's website
However, if you ask me, there is something that makes me want to tilt my head that such a report was often made. rather unpleasant.
The reason is in the image shown below.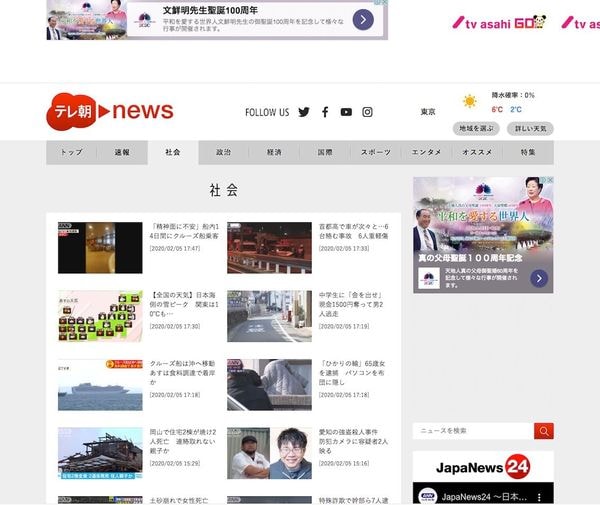 This is a file saved from the news site of TV Asahi. The date is February 5, 2020, two years ago. You can check from the delivery date and time of the news. The new coronavirus has just landed in Japan. At that time, it was widely reported that the cruise ship "Diamond Princess", which had many infected people, docked at the port of Yokohama.
I would like to point out the advertisements that appear on the top and right side of the news site screen.
100th Anniversary of Rev. Sun Myung Moon's Birth
"100th Anniversary of the Birth of True Parents"
There is a large description such as, and the same photo is used in both.